Allevia Home Care
Discover the Best In-Home Care Services
At Allevia Home Care is here to help seniors thrive safely while living independently at home. Our empathetic caregivers are specially trained to provide uplifting care, transportation and support. From driving to doctor's appointments and grocery shopping to providing companionship and personal care, we're here to help.
Schedule a Consultation Today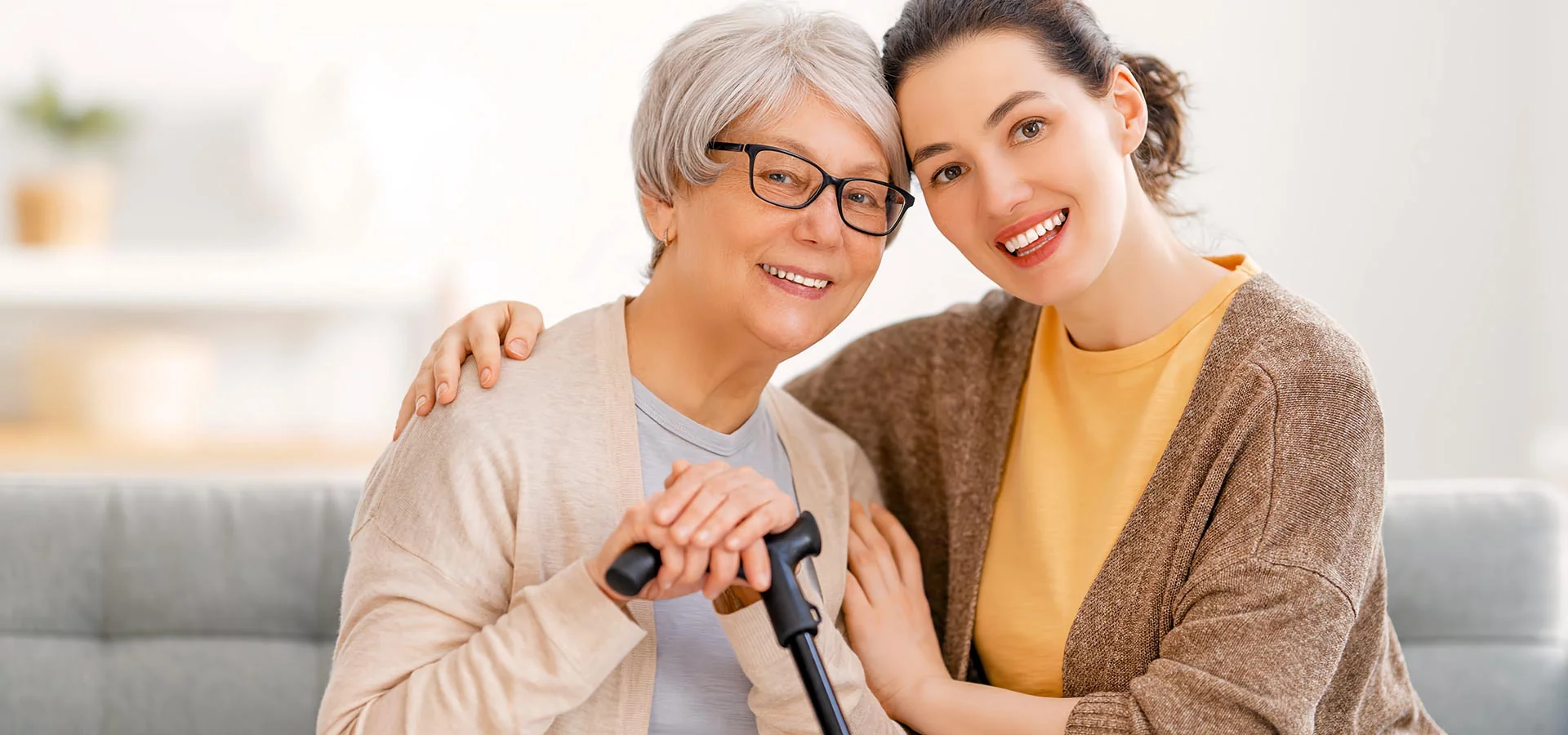 Daily Care Experts
We specialize in around the clock care to help seniors live well at home.
A Trusted Partner
Allevia Home Care is the trusted referral choice for elder care professionals.
Available 24/7
We are available 24 hours a day to provide your loved one with high quality care.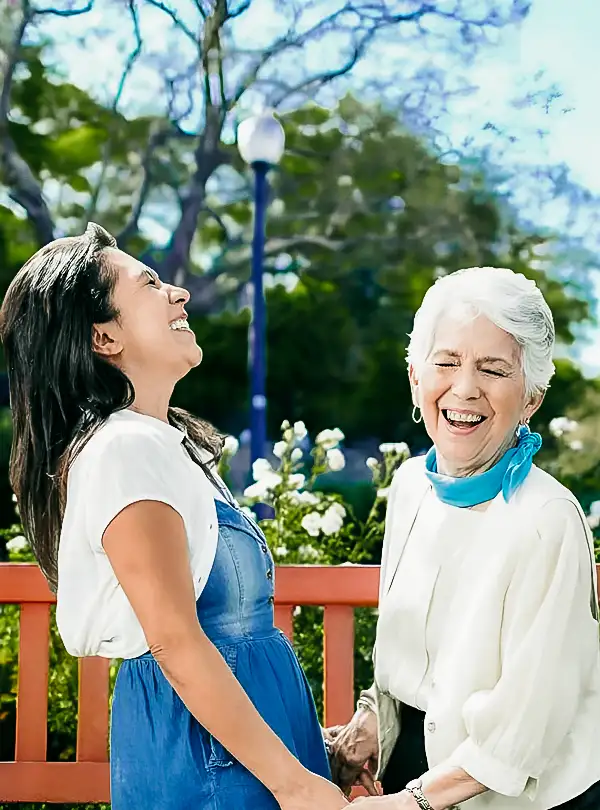 Welcome to Allevia Home Care
Allevia - Non-Medical Home Care Services In Aurora, CO
When you have to make a decision involving your health or the health of a loved one, you can never leave anything to chance. These decisions need to be based on sound information and credible advice from professionals. At Allevia Home Care Services, we believe that the best way to gain the confidence and trust of our clients is by educating them about the various home care options that are available to them.
We provide our interested clients with all the necessary information about our company, our team, and the services we offer. We will even conduct a thorough assessment of clients needs, and with the results of that assessment, we can figure out a way to effectively address the home care requirements of our clients.
We specialize in caring for clients with mobility impairments and who have difficulties completing daily living tasks. Our caregivers are experts at assisting the elderly, individuals with chronic illnesses, and developmentally disabled persons. Allevia's In-Home Care Services can also arrange for multiple layers of programs for In-Home Support Services (IHSS).
If you or your loved one value the freedom which living at home provides, but require some assistance to do so safely, Allevia Home Care was created to do just that! We pride ourself on person-centered care, and would be honored to be the ones to provide that for you and your family!

Our Services List
Types of Care
We Care About You and Your Loved Ones!
Assistance with bathing, grooming and dressing promotes independence, keeps vital routines in place and helps people age in place with dignity.

Allevia Home Care provides thoughtful in-home cooking services for seniors to ensure you have the most enjoyable experience at every meal.

When tasks like medication management, glucose checks or wound care start to feel overwhelming, get personalized attention from the professionals to stay healthy.
All Services
Why Choose Allevia
Why Choose Allevia Home Care?
Our home care services are provided by professional caregivers. Each service is customized to meet the needs and wants, of individual seniors so they can remain healthy, independent, healthy and safe, and most importantly stay at home!
100% Satisfaction Guarantee
Experts in 24 Hour Live-In Care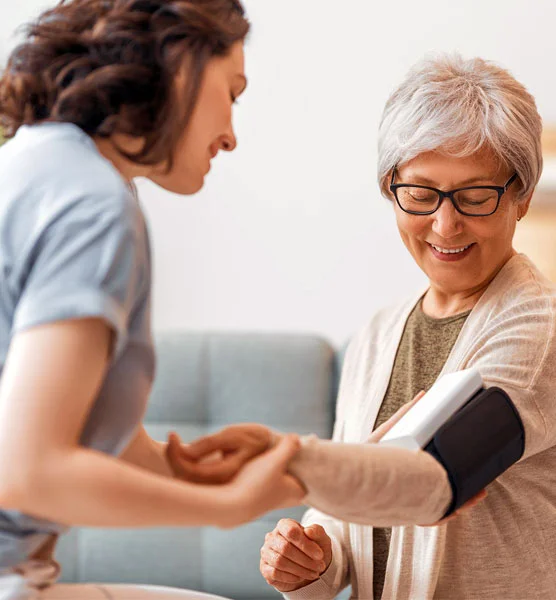 Our Heart is Full of Compassion for Your Care
We Care With Compassion
Best Home Care Agency Providing Top Quality Senior Services in the Denver area

What They Say?
Love To Serve You, With Compassionate Care
People want to live where they feel most comfortable in their own home. We offer a range of services, from basic companionship to personal care and even, around-the-clock care, that allows people to safely stay in their own home. We support Hospice services at the end of life care stage. Private Pay and Medicaid accepted.
Contact Us
The 24-hour care that your agency provided for our mom was unparalleled. She had three caregivers, each as compassionate, dedicated, and hardworking as the next. Each caregiver worked eight-hour shifts, which enabled them to stay focused and well-rested, and in turn, provide the best care possible.
— Client Daughter
We were absolutely thrilled with your agency and caregivers. They provided care to my father who had advanced stage Lewy Body Dementia. The caregivers who provided care for my father were loving, professional, honest, skilled, patient, and kind. I worked as a medical social worker in Geriatrics for years and never came across an agency as good as yours.
— A Client's Son
I am new to Allevia Home Care, and so far I'm very satisfied, the staff came to my apartment to go through the initial set up meet and paperwork and brought with them a P. C. P. Who is working with me now M- F and a weekend helper came out to meet me later and get the run down. This past weekend was awesome and I'm pleased with the new agency. I Don't change agencies as I like to be loyal to places who do go by me. I was with BB Angels for 5 years and they couldn't staff my shifts, so it became a safety issue. Here I am so far very satisfied with my lovely PCP" s. God bless.
— Carol Lisenbee
How It Work ?
3 Easy Steps To Home Care
Accepted For LTC

After you are approved for LTC (if youre on medicaid), you will be assigned a case manager through Rocky Mountain Human Services.

Schedule a Home Assessment

Give us a call at (720) 500-4444, or complete our short home assessment form. Our office staff will contact you to set up a care meeting. Where we discuss all care needs and how best Allevia can serve those needs.

Select The Right Caregiver

We personalize the caregiver selection process by matching you with someone who:

Have experience that aligns with your care needs
Fits well with your personality
Can accommodate the hours you need
Who is kind and caring
Fill The Form
Get In Touch
FAQ
Frequently Asked Questions
Why Choose Home Care?
Most people want to stay in their own homes as they grow older, rather than move elsewhere. They desire to remain in familiar surroundings, maintain connections within their communities, and preserve friendships nurtured over time. Home-based care offers an optimal solution for those needing assistance with daily living activities or nursing services, allowing them to avoid hospitalization or institutionalization while receiving customized support from skilled caregivers within the comfort of home.
Who provides Personal Care?
Personal care can be provided by a variety of professionals, including home health aides, personal care aides, and certified nursing assistants.
In addition to these professionals, there are also home care agencies that provide personal care services. These agencies employ trained professionals who can provide assistance with activities of daily living such as bathing, dressing, grooming, and toileting.
It is important to note that the availability of personal care providers may vary depending on the location. Therefore, it is best to check with your local Department of Health and Human Services or a Medicaid specialist to determine the availability of personal care providers in your area.
Who is eligible for Personal Care?
The eligibility criteria for personal care assistance may vary depending on the state and the Medicaid program. In general, home and community-based services are available to eligible persons aged 60 or older and to adults with disabilities between the ages of 18 and 59.
Medicaid is one of the programs that provides personal care assistance through its Medicaid State Plan and Medicaid Waiver programs. To be eligible for Medicaid, specific eligibility criteria must be met, including being a resident in the state in which one applies, financial requirements, and functional requirements.
In addition to Medicaid, there are other programs that provide personal care assistance such as Home and Community Based Services (HCBS) Medicaid Waivers or Section 1115 Demonstration Waivers.
It is important to note that eligibility criteria may differ based on the state and the program. Therefore, it is best to check with your local Department of Health and Human Services or a Medicaid specialist to determine your eligibility for personal care assistance.
What is the importance of personal care for seniors' well-being?
Personal care is crucial for seniors as it helps them maintain their dignity, independence, and overall well-being. It can be challenging for seniors to accept help with personal tasks after a lifetime of managing independently. However, personal care can create a safe environment when dealing with personal tasks, listen to the wishes of the elderly patient, adapt to the preferences and needs of the patient, prepare the medicines and other things that support wellness, promote the quality of life of seniors, people with disabilities, and those suffering from illnesses in need of home care, and is a part of healthy living. Personal care also promotes good mental health, helps avoid skin issues, keeps up with foot care, prevents dental problems, stops body odor, maintains a healthy appearance, and helps detect health complications.
What Is The Difference Between In-Home Care And Senior Housing Options Like Assisted Living?
In home care keeps seniors safe in their own homes by providing care either hourly or live-in services. Most seniors would commonly prefer to stay in their own homes for as long as possible. Assisted living facilities are for aging adults who need more care, or need a safer environment. Assisted living facilities are a great option for people who become confused easily and may wander or may need regular medication administration by a med-tech or nurse.
Does Medicare Or Health Insurance Pay For In-Home Care?
Medicare and traditional health insurance pays for very limited amounts of care, for very brief periods of time. Companion care and non-medical home care are typically not paid for by Medicare or traditional health insurance.
Areas We Serve
Allevia Home Care of Aurora, CO is proud to offer our home care services to families in:
● Elbert County, CO

● El Paso County, CO

● Adams County, CO

● Jefferson County, CO

● Douglas County, CO

● Arapahoe County, CO

● Denver County, CO
Also serving the surrounding areas.